QUOTES FROM MY FAVORITE BOOKS
I'm the type of reader who never highlight passages or memorize quotes. I would go so far as to say, I never really care too much about them. But sometimes, there are words that capture a moment or emotion so perfectly even my forgetful brain couldn't help but remember the lines and relive all the feels.
Here are some of the most unforgettable quotes from my favorite books.
---
"Gray is the book you don't skip to the last page of to see if your guesses are right. Gray is the book you read slowly and savour."

Handled – Romilly King
---
"He was not going to be an outsider tonight, though, because he had the world's best boyfriend, he had Dickens the cat, and he had a family just waiting to know him.

Tonight, there were no rules."

The Invasion Of Adam – Claire Davis & Al Stewart
---
"Richard couldn't adorn David's ears with jewels and doubted very much he'd want them. Even the plainest gifts would be attention-grabbing, inappropriate, dangerous. Richard would just have to give his valet the world instead."

– A Gentleman's Position – K.J. Charles
---
I'd spent so long feeling like I couldn't do anything right, I was in a prime position to appreciate the fact that I found it very easy to make Elijah happy. … Phenomenally satisfying things, but simple, even to the point of being mundane. Those are the experiences that make up the bedrock of a happy life. Not the roller coasters, but the long, easy stretches of road.

Life is Awesome – Jordan Castillo Price
---
"This was the torment and insanity, the enjoyment of angels, when he was helpless in Silas's hands. "Frighten me," Dominic whispered."

A Seditious Affair – K.J. Charles
---
"I press my hands against my chest, wishing I could somehow be even closer to him. I hate skin; I hate bones and bodies. I want to curl up inside of him and be carried there forever."

Exquisite Corpse – Poppy Z. Brite
---
Jack himself was developing expensive habits, witness his recent purchase of lavender scented soap for the laundry woman to use on Oliver's shirts, and the new pair of boots he bought for the little maid who brought up the coal.

Nobody had been more surprised than Jack to discover that when he was happy, he wanted to make others happy. What a soggy lot of rubbish, but there you had it.

The Soldier's Scoundrel – Cat Sebastian
---
"You showed me space with your telescope when I was six years old, remember? Once a boy shows you the stars, they're a hard act to follow."

Shut You Face, Anthony Pace! – Claire Davis & Al Stewart
---
"We are tutor and student. Roommates. Sparring partners. Friends. Anything you want us to be.

Leo Loves Aries – Anyta Sunday
---
They met each other's eyes and Ex knew at that moment that nothing would ever be the same between them again.

He was in love.

He was a dangerous fucking man now

Ex Meridian – A.E. Via
---
"Finally, he raised his hand and touched his fingers to his forehead. "I can give you this." He lowered his hand and pressed the tops of his fingers to the center of his chest. "And I can give you this. But not the rest. It's not who I am. Or what I am."

His Quiet Agent – Ada Maria Soto
---
"MARK REFUSED to leave my side. On the nights when I couldn't stand the sight of another person, he would stay outside my door. Sometimes I would let him in. He would motion for me to turn around, facing away from him. I did. On those nights, the hard ones, I would hear the rustle of clothes being discarded. The snap and groan of muscle and bone. He would nuzzle my hand when I could turn back around. I would climb into bed, and he would jump up beside me, the bedframe groaning under the combined weight. He would curl around me, my head under his chin, his tail covering my legs. Those were the nights I slept the best."

Ravensong – T.J. Klune
---
When the whole world was on fire, we leaned on each other and got each other through it. When everything was boring and nothing was happening, we stayed close just because we wanted to. It was perfect.

Reckless Behavior – L.A. Witt & Cari Z
---
"The remaking of Corbin Wale was a constant overturning, like the ocean tides.

The remaking of Alex Barrow had been far less tempestuous, It had been a deepening, an underscoring."

The Remaking of Corbin Wale – Roan Parrish
---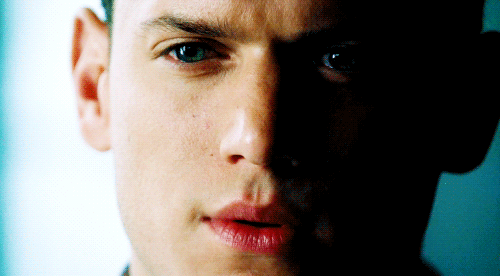 "He was decidedly normal in an extraordinary way."

On Davis Row – N.R. Walker
---
Confused, ah, yes. When was he never confused around the crazy bastard? Upset? Scared? Annoyed? Yes, yes, yes. But beyond all the obvious emotions, one twisted from yes to no and back again with rollercoaster intensity. Excitement.

Where Death Meets The Devil – L.J. Hayward
---
The thought left Beraht reeling—or it would have if the kiss itself wasn't already doing that. This was nothing like the kiss von Adolwulf had given him in the Coliseum. That had been necessary. Brutal and hard and flavored of arcen and blood. This kiss tasted only of von Adolwulf, who seldom drank anything but tea, and while his lips were most definitely bruising, they weren't in an unpleasant way.

No, far from it. As much as Beraht hated to admit it, as hard as it was to believe this was happening— von Adolwulf could kiss. Stars, the man could kiss.

Prisoner – Megan Derr
---
Brian frowned, then cleared his throat. He slowly released Sway's face then lifted his hands and signed. "I wasn't sure I'd ever get here. To this place in my head. A place where it's calm. It took a long time to get here. I don't feel the same way I used to. I was sure I'd be alone forever, Sway, before I met you. So, thank you." Brian's hand movements were full of the emotions he was feeling. "Thank you for being a fighter. You heard me, well before I could speak… and you never ran from me. I've searched for you for so long. I've traveled the world ten times over and I've never met anyone as brave and special as you. I've hunted you for forty years, Sway. You are who I've really been searching for all this time."

Promises Part 4 – A.E. Via
---
"I like you."

"Even though—"

"Yes. Just as you care for me, even though." In fact, John thought, their respective shortcomings made their feelings exquisite. It was probably easy to fall for someone who was flawless, but to ache for someone who was not…didn't that mean the emotion was more genuine?

Creature – Kim Fielding
---
Hey.

Hi.

Hello.

I see you, you know?

I see you.

And I will never let you go.

Heartsong – T.J. Klune
---
HAPPY TUESDAY!