THE AMERICAN HORROR STORY BOOK TAG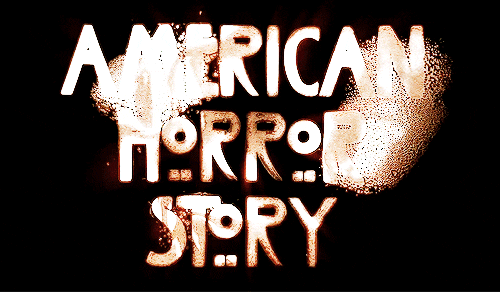 This tag is brought to you by Susan at Novel Lives. She made this tag and you should click the link to check out the original tag and her blog!
I found this on My Year of Reading Dangerously. The gifs are theirs.
I LOVE American Horror Story. The visuals are always stunning! But after Hotel, I was too chickenshit to watch the other seasons.
Here goes my little tribute to this terrorific show…
---
Murder House | A Book with a Haunted House
I loved this book. Not only it has a touching tribute to those who fight the invisible battle of mental illness, it showed that we can overcome. I also loved that fact that it is set in a sprawling Victorian mansion and you don't know what's real or not.
---
Asylum | A Book Where Someone is Possessed
Unlike most possessions, Simon Kincaide intentionally lets spirits take over his body. He is a clairvoyant and a psychic medium, also a ghost tour host and former occult professor. His boyfriend is Vic D'Amato, a cop whose brush with darker forces made him more open-minded to Simon's powers. The two are the MCs of Morgan Brice's series Badlands, part of her highly entertaining, interconnected paranormal universe.
---
Coven | A Book with Witches
The story of a tsundere witch who needed to get his head out of his ass and his werewolf mate who wouldn't give up.
---
Freak Show | A Book with a Circus or Carnival
It's not my favorite Clive Barker book but it still has the trademark Clive Barker fantastical creatures. The book was written 40 years ago and you can already see the boundless imagination early on.
---
Hotel | A Book with Vampires
I am a huge fan of Kim Fielding's Bureau-verse. The stories could be a hit or miss but the characters were memorable.
Clay White is her take on vampires. Like the other stories, it has a noir feel but with a modern setting. There were appearances from other agents that I particularly enjoyed. I rated this 3 stars and it's a good 3 stars.
---
Roanoke | A Book that is Period Piece Horror
While my experience with the actual Lovecraft stories were less than stellar, I find that stories inspired by the mythos are much more enjoyable.
The Ballad of Black Tom is another rift on Lovecraftian horror that I am looking forward to read. This is a historical book set in New York and as per reviews, it is an angry book.
---
Cult | A Horror Book with a Message
This one could be taken literally. As in messages from the dead carved into Feximal's skin.
This is one of K.J. Charles most haunting works (pun intended). It was never fully resolved what happen to Feximal and Caldwell and we are left to hope that they did eventually find peace.
---
Apocalypse | A Dystopian Book
It doesn't get more dystopian than THE end of the world. This book is on my TBR. Bonus points for setting it in Jerusalem. We rarely get to see fantasy books set in that part of the world.
While I am excited for each Horseman book, I'm very much looking forward to Famine, because how on earth and beyond would you make hunger appealing?
---
1984 | A Horror Book From or Set in the 1980s
I can't believe this book was published in the 80s. Hannibal the TV series is still fresh in my mind.
(^▽^) ノ~ ♡ Murder Husbands
---
If you love AHS and/or books, feel free to tag yourselves. I'd love to see what books you guys choose for these categories.