BLOG BIRTHDAY + BEHIND THE BLOGGER TAG
HAPPY NEW YEAR!!! HAPPY BIRTHDAY!!!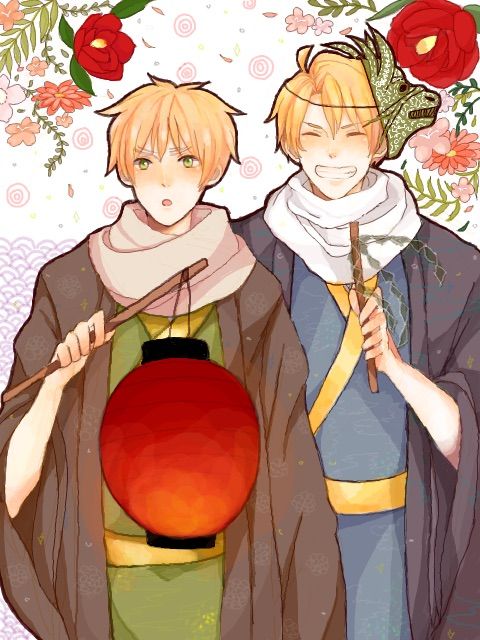 Today is the anniversary of Never Hollowed By The Stare! This blog is 10 years old!
To all my followers:
Ⓣⓗⓐⓝⓚ。:.゚ヽ(。☉౪ ⊙♥)ノ゚.:。+゚ Ⓨⓞⓤ☆
I started this in 2011 on Tumblr as a random thing and it evolved into a book blog by 2016. After Tumblr had their massive purge in 2018, I moved to WordPress. Early 2020, I took the leap to self-hosting. Setting up everything was a nightmare at first, with all the technical difficulties, but at the end I am happy with how everything turned out the way I wanted the blog to look.
For my 10th blog birthday, let's take a peek behind the scenes of Never Hollowed By The Stare with Behind The Blogger Tag.
---
The Rules:
Thank the person who nominated you
Answer all the questions down below
Pingback to the creator: Ellyn @ Allonsythornraxx
Nominate 5+ bloggers you'd like to know more about, to do this tag
---
1. Why did you start blogging? & Why have you kept blogging?
It was way back 10 years ago, when I experienced spending the New Year away from home for the first time in my life. I was stuck in the big city all alone and thought I should do something before I go crazy. So I started tinkering with Tumblr.
At first it was just random posts, reblogs, my cosplay plans, then manga and songs. It wasn't until I read my first MM romance, Captive Prince by C.S. Pacat that I decided to fully pursue book blogging. I thought it was a good way to record my thoughts on what I read other than Goodreads. I kept at it because it's a fun and satisfying hobby. And also a good way to practice my English.
---
2. What is your favourite type of blog post to write?
My favorite blog post to write are the reviews.
Before I became an avid MM romance reader, my taste in books were very eclectic. I read everything from the Gulag Archipelago to Twilight. I never wrote reviews because I thought I had to talk about the book the way we were forced to talk about them in Literature classes. And I don't know how to dissect themes or look for deeper meanings or symbolisms or moral lessons or social relevance. Nor do I care to do so. That shit's boring.
It wasn't until I saw the fun, highly creative and sometimes hilarious reviews from MM romance readers on Goodreads that I learned, reviews don't have to sound like a 12th grade book report. I took that lesson to heart since then.
---
3. What are your top three favourite blog posts?
My Criminal Delights reviews. I love this series to bits and I had so much fun talking about the books.
The story soundtracks. They tie together two things I love the most, which is books and music.
73 QUESTIONS WITH NEVERHOLLOWED (VOGUE-INSPIRED) because it's where I talk about other things aside from books.
---
4. What are some of your favourite things to do to relax?
I enjoy cutting hair. I learned how to do this from a Japanese hairstylist. My sensei was an old man who puts his porn on display in his living room. I decided to study haircutting because I couldn't get the style I wanted from the usual salons. I was deep in my anime phase and wanted to look like a shounen anime character. I was lucky to find an ad from a Japanese salon who offered lessons.
I'm long out of practice, nobody would trust me with their precious hair. But since the lockdowns, I've been cutting everyone's hair. Except my sibling who never lets me forget that one time I made a mistake. After this pandemic is over, I plan to take lessons again from the local vocational school.
---
5. What are three of your favourite things?
My laptop because it's where magic happens, my tablet for my ebooks and audiobooks and my eye drops because without which, my eyes will shrivel and die.
---
6. What are your proudest blogging moments?
Blogging is usually just me throwing things into the cyber void hoping somebody would like what I'm doing so receiving feedback from my readers always makes me happy.
Recently, I saw this post from author, ZakarrieC. It really made everything worth it. Thank you for closing my 2020 on such a wonderful note.
---
7. What are your hobbies outside of blogging?
I think within the past two to three years, reading and blogging had taken up a huge chunk of my free time. The rest is spent on discovering new bands, playing CocoppaPlay, feeding pets, catching up on sleep and if I'm lucky, cut somebody's hair.
---
8. Describe your personality in three words.
An acquired taste.
---
9. What are your top three pet peeves?
Proofreading my posts for the 100th time only to find yet another grammatical error on my 101st reread and then the next. It never ends!
Cracks on book spines drive me crazy. I want my paperbacks to looks as pristine as possible. I am that reader who wraps the covers in plastic and marks them with my initials and date of purchase. I got this habit from my father who marks his things with the date of purchase. Hoarder habits die hard.
Air Supply songs.
---
10. What's something your followers don't know about you?
I think some of you may have been wondering about the name of my blog. Never Hollowed By The Stare is from the Arctic Monkeys song Secret Door. The verse goes "Fools on parade cavort and carry on / For waiting eyes
That you would rather be beside than in front of / But she's never been the kind to be hollowed by the stares"
I don't know what Alex Turner meant by it but I took it to mean that the person he's singing about don't care what other people staring at them think. This DGAF attitude is something that had held me in good stead through the years I received a lot of shit from people for being a 'weirdo'.
---
I hope you got to know me and my blog a little better.
Here's to more blog birthdays and boys loving boys!