FIRST LINES FRIDAY 56: Out
First Line Fridays" is by Hoarding Books and is all about the first line of a current/upcoming read. Friday 56 is a meme hosted by Freda's Voice, where you turn to page 56 (or 56%) in what you're reading a find a snippet that jumps out at you. The idea to combine the two came from Kat @ Here There Be Dragons"
I found this meme on The Writerly Way. And I'm doing this on a Thursday just to be difficult.
---
FIRST LINE
IF HIS life had gone differently, maybe Leigh Hurley would have been an engineer working toward his master's in thermodynamics by now instead of sinking to the bottom of the river.
At least he couldn't tell how filthy the water was since it was midnight and he was plummeting fast into the dark depths, the glimmer of moonlight above him quickly disappearing. He was a good swimmer, not that it mattered with twenty-pound weights attached to his ankles. He had about two minutes before he passed out, and then it would be curtains.
---
56% of 193
"As soon as I'm sure it's not a false alarm, I'll send a message and
record everything I hear until you get there. I'll even testify if it comes to that," Leigh said, aware of how dangerous having this conversation in the open might be, but fairly certain there wasn't anyone around with traitorous ears—other than Ralph. "But you let the kid go and leave Sweeney and his people alone. That's the deal."
Horowitz looked all for it, the eager puppy type like an eternal rookie
who never lost faith in people, even if he was pushing forty, but Perez was a realist.
"You must want something big from Sweeney to make this kinda
play."
"Yeah," Leigh said—the biggest thing he'd ever wanted. "Out."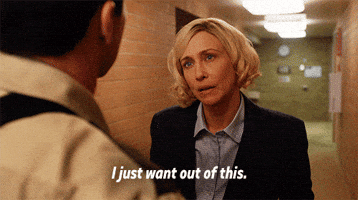 ---
BOOK REVEAL

It's not easy being someone's fairy tale.
Leigh Hurley is making a name for himself among thieves and criminals, even if it isn't the life he would've chosen. He shouldn't have screwed over the Moretti brothers, though. It landed him in the river with weights on his feet. But somehow he's escaped certain death. The last thing he remembers before waking on the riverbank is a beautiful face and a soft kiss.
Then, Tolomeo turns up naked at Leigh's apartment.
Tolly comes from a race of killers—merfolk who drown humans for fun. But Tolly is different, and when he sees a human in trouble, he offers a kiss, granting the man the ability to breathe underwater… and himself the ability to walk on land, at least until the next full moon. The ancient laws state that if he is given a vow of love by the one he kissed, he will be able to keep his legs. If not, he will be put to death when he returns to the water.
But love is not something Leigh offers easily… and Tolly has a secret of his own.
GOODREADS
Amazon Buy Link: Kindle
Bookshop Buy Link: Paperback
---
What first lines grabbed your attention this week?