FIRST LINES FRIDAY 56: Familiar Business
"First Line Fridays" is by Hoarding Books and is all about the first line of a current/upcoming read. Friday 56 is a meme hosted by Freda's Voice, where you turn to page 56 (or 56%) in what you're reading a find a snippet that jumps out at you. The idea to combine the two came from Kat @ Here There Be Dragons"
I found this meme on The Writerly Way. And I'm doing this on a Thursday just to be difficult.
---
FIRST LINE
"Bloody hell, where is Isaac?" Cicero asked. "I'm freezing my arse off out here."
The clock tower atop the Coven showed half past eleven, which made Isaac half an hour late already. With just a week to go until Christmas, winter had set in with a vengeance: the wind whipped through the hair Cicero had so carefully fixed and turned the tip of his nose to ice. If it started snowing, he was giving up on Isaac and going straight back to the barracks. He was not getting wet for a man who couldn't be bothered to show up on time.
Even if they had been best friends, once.
---
56% of 145
Tom arched a brow. "I'm so sorry," he said dryly. "What should I be doing?"
"I don't know." Cicero shrugged awkwardly. "Demanding I bond with you immediately."
"You're confusing me with Noah."
"Then shouting dramatically and waving your hands."
"Now you're confusing me with yourself."
Cicero burst out laughing. "You arse!"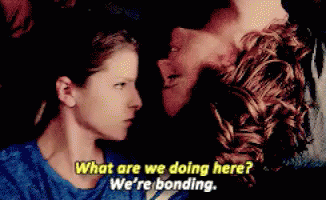 ---
BOOK REVEAL

Will a dark history doom their future together?
New York copper Tom Halloran is a man with a past. If anyone finds out he once ran with the notorious O'Connell tunnel gang, he'll spend the rest of his life doing hard time behind bars. But Tom's secret is threatened when a horrible murder on his beat seems to have been caused by the same ancient magic that killed his gang.
Cat shifter Cicero is determined to investigate the disappearance of one friend and the death of another, even though no one else believes the cases are connected. When the trail of his investigation crosses Tom's, the very bohemian Cicero instinctively recognizes the uncultured Irish patrolman as his witch. Though they're completely unsuited to one another, Cicero has no choice but to work alongside Tom…all the while fighting against the passion growing within.
Tom knows that taking Cicero as his familiar would only lead to discovery and disaster. Yet as the heat between them builds, Tom's need for the other man threatens to overcome every rational argument against becoming involved.
But when their investigation uncovers a conspiracy that threatens all of New York, Tom must make the hardest decision of his life: to live a lie and gain his heart's desire, or to confess the truth and sacrifice it all.
---
The Hexworld series is one of Jordan L. Hawk's best creations. It has a unique take on the shifter trope. Witches and familiars bond together to perform magic known as hexes. Hexbreaker is the first book featuring a fabulous cat familiar named Cicero and his witch, the gentle giant, Tom. Of course I loved it!
Review here.
What first lines grabbed your attention this week?