FIRST LINES FRIDAY 56: Those Hot/Cold Closet Cases
"First Line Fridays" is by Hoarding Books and is all about the first line of a current/upcoming read. Friday 56 is a meme hosted by Freda's Voice, where you turn to page 56 (or 56%) in what you're reading a find a snippet that jumps out at you. The idea to combine the two came from Kat @ Here There Be Dragons"
I found this meme on The Writerly Way. And I'm doing this on a Thursday just to be difficult.
---
FIRST LINE
Mark clenched and unclenched his hands in his lap—fortunately hidden by the large oak table they were all sitting around. This should not be at all nerve-wracking. He'd spent twenty years building a successful career as a tax advisor in the City of London. He'd faced down boards of directors and pointed out the errors of their ways. He'd brow-beaten so many inspectors of taxes on behalf of his corporate clients it was a wonder the country hadn't gone bankrupt.
He should be able to face a meeting of the Shamwell Spartans Fun and Funds
Foundation.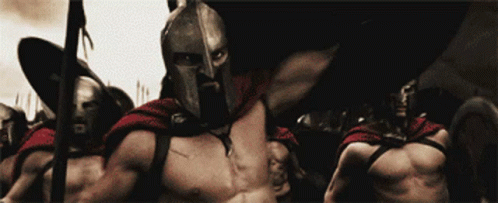 ---
pg. 56 of 265
Lex's eyes went wide. "Fuck, how old's he? Oh my God, has he got all his own hair? Teeth?"
"Shut up. He's not a bloody geriatric. Dunno how old, 'cept he's in the Spartans, so he's under forty-five, all right?"
"So he's probably not older than your mum. So what, you after a sugar daddy now? Can I have your job if you go off to be a kept man?"
---
BOOK REVEAL

When the costs are added up, will love land in the black?
Mark Nugent has spent his life in the closet—at least, the small part of it he hasn't spent in the office. Divorced when he could no longer deny his sexuality, he's sworn off his workaholic ways and moved to Shamwell with his headstrong teen daughter to give her a stable home environment.
His resolve to put his love life on hold is severely tested when he joins a local organization and meets a lively yet intense young man who tempts him closer to the closet threshold.
Patrick Owen is an out-and-proud charity worker with strong principles—and a newly discovered weakness for an older man. One snag: Mark is adamant he's not coming out to his daughter, and Patrick will be damned if he's going to start a relationship with a lie.
Between Mark's old-fashioned attitudes and a camp, flirtatious ex-colleague who wants Mark for himself, Patrick wonders if they'll ever be on the same romantic page. And when Mark's former career as a tax advisor clashes with Patrick's social conscience, it could be the one stumbling block they can't get past.
Warning: Contains historically inaccurate Spartan costumes, mangled movie quotes, dubious mathematical logic and a three-legged pub crawl.
I read Caught!, the first book of Shamwell Tales. I really enjoyed the British humor so this one should be just as funny. It has mixed reviews on GR though so I'm not sure if I should bump it up on my TBR.
Review of Caught! here.
---
What first lines grabbed your attention this week?