FIRST LINES FRIDAY 56: Forgive Me
First Line Fridays" is by Hoarding Books and is all about the first line of a current/upcoming read. Friday 56 is a meme hosted by Freda's Voice, where you turn to page 56 (or 56%) in what you're reading a find a snippet that jumps out at you. The idea to combine the two came from Kat @ Here There Be Dragons"
I found this meme on The Writerly Way. And I'm doing this on a Thursday just to be difficult.
---
FIRST LINE
Pain is inevitable, suffering is optional. I heard that somewhere once and it stuck in my mind, haunting me, ever since. I often toyed with its interpretation and, now, I have the answer.
The pain is there. It never leaves. Sometimes it's bearable, but it's always there. It's pecked away at my soul all my life and, finally, it's won.
I surrender.
It's taken everything. I am nothing more than a hollow shell. There are no more pieces left to try and put back together. I have nothing else to fight with.
I'm exhausted.
Pain is inevitable, suffering is optional.
Today, I opt to end the suffering. Today, I welcome the pain as it slices into my wrist, knowing it will be the last time. As I watch my tormented life seep from my body in thick, red spirals, a small smile crawls onto my lips.
It's over.
I'm free.
My body starts to tremble and I lie back in the bathtub, closing my eyes. A rush of peace, contentment, washes over my dying body, cleansing my soul as I drift into the serene darkness, embracing the shadow for the first time in my life.
Forgive me.
---
56% of 231
James rubs his thumb over my lips. "I like that smile."
Coughing nervously, I take a step back. "What are you doing?" I whisper, tossing an inconspicuous nod towards the woman working at her desk in the corner of the large floor.
"People are going to find out eventually, Theodore."
A small frown forces its way onto my face. "Not yet. I don't want people getting the wrong idea."
"And that would be?"
"That I'm screwing the boss to get a promotion."
"I don't work like that. You'll get a promotion when you've earned one, just like everyone else."
"I know that, but they don't know that I know that, and they don't know that you know I know that."
James chuckles, tipping his head to the side. "You could repeat that three times and I'm still not sure I'd understand a word you just said."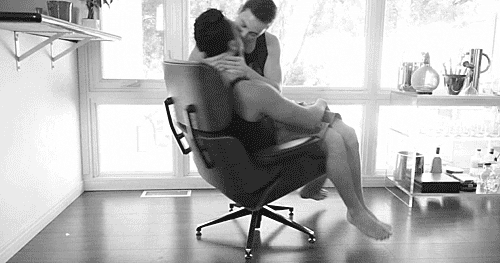 ---
BOOK REVEAL

When Theodore Davenport decides to switch his mundane job for a career, he walks into Holden House Publishing with enthusiasm and determination to succeed. As he settles into his new role, makes new friends, and dreams of making it to the top, everything is going to plan.
Until he meets James Holden, CEO of Holden House.
James Holden hasn't been able to stop thinking about his encounter with the timid man he met in a club bathroom last week, and when he discovers the one haunting his dreams is an employee, he can't seem to stop himself from pursuing him.
Just a little fun – that's what James tells himself. He can't afford to care for someone who can never reciprocate, not once they find out who he really is. James believes nobody deserves the burden of being attached to him. He's a complicated man. Damaged. Difficult. Demanding.
Broken.
Is Theodore strong enough to confront James' demons? More importantly, is James?
Please note:This book contains scenes of self harm, mental illness and suicidal ideation which may be uncomfortable for some readers.
---
A heavy and emotional book but also very rewarding. Read full review here.
What first lines grabbed your attention this week?