FIRST LINES FRIDAY 56: We Need To Talk
First Line Fridays" is by Hoarding Books and is all about the first line of a current/upcoming read. Friday 56 is a meme hosted by Freda's Voice, where you turn to page 56 (or 56%) in what you're reading a find a snippet that jumps out at you. The idea to combine the two came from Kat @ Here There Be Dragons"
I found this meme on The Writerly Way. And I'm doing this on a Thursday just to be difficult.
---
FIRST LINE
"THAT'S ALL FROM us here at Global News on this Thursday evening. I'm Alexander Thorne, thank you for watching and good night."
Aiming my familiar smile toward camera one, I watched the final words on the teleprompter disappear and then heard in my ear, "Aaaand we're out. You're all clear."
I nodded toward the cameramen, indicating we were good to go, then shut my laptop as the door to the studio was pulled open and Jim Berkel—my executive producer— walked inside.
With his headpiece still in place but the microphone now shut o􀅷, he crossed the floor with a tight expression on his exhausted face and tried for a smile, which he failed at miserably.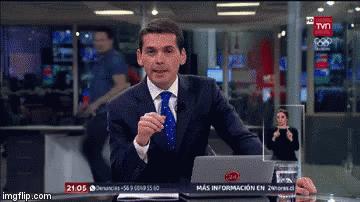 ---
56% of 282
ALEXANDER…WE need to talk.
Don't think I haven't seen the way you've been parading this new man of yours around under my nose. So fucking pleased with yourself, aren't you? That you've finally snagged a real man. A brave man. One who jumps in front of cars for you…
I bet a man like that is really good in bed too, huh? Strong, powerful—do you like that? Someone who takes control? Because you know what, Alexander? I can do that. And I bet I can do it better. Maybe you can tell me how I measure up when I tie you to my bed and fuck you right through it. Sound like a good plan? I think so.
I don't know why you had to go and make me compete for your affection like this. But I understand now, and I'm willing to do what it takes, because your meant2bemine, and by the end of this you will be .
---
BOOK REVEAL

Xander
If I had to describe Sean Bailey, it would be: a surly, temperamental pain in my ass. Never in that equation would I ever include the word boyfriend—and not just because he's straight.
The older brother of my life-long best friend, Sean is a detective for the Chicago PD, and is also known as Detective "Dick" for being…well, a surly, temperamental pain in everyone's ass. He also happens to be the best they have, which is why I find myself on his doorstep the night my life is threatened by an anonymous stalker.
I only wanted the name of a bodyguard; I didn't expect for Sean to volunteer for the job. Now, not only do I have a bodyguard, I also have a fake boyfriend.
Sean
It must be so hard to be Alexander Thorne, the number one prime-time news anchor in the country, with millions of dollars and a car that costs more than my house. I mean, I'm allowed to give him a hard time about it, but when some creep decides to cross the line and go after him, they're gonna have to answer to me.
Going undercover has never been an issue in the past, so I don't see why there'd be a problem now. Xander and I have known each other for years, so this should be a breeze. Except suddenly my stomach's flipping when he looks my way, and my body comes alive whenever he brushes by me. I know I'm good at my job and playing a character and all, but this is getting out of hand.
I can't be sure that either of us are playing anymore.
---
A super fun read! The exchange of zingers had me chuckling. If you like stories where the characters live to annoy each other, I highly recommend this. Full review soonish.
What first lines grabbed your attention this week?