FIRST LINES FRIDAY 56: This Is Where Those Footballers Kissing Gifs Come In Handy
"First Line Fridays" is by Hoarding Books and is all about the first line of a current/upcoming read. Friday 56 is a meme hosted by Freda's Voice, where you turn to page 56 (or 56%) in what you're reading a find a snippet that jumps out at you. The idea to combine the two came from Kat @ Here There Be Dragons"
I found this meme on The Writerly Way. And I'm doing this on a Thursday just to be difficult.
---
FIRST LINE
"ARE YOU CERTAIN YOU'VE PACKED everything?"
Sebastian grins at his mom from the bottom step outside their modest two-story house. "Of course, Mom," he replies. The faded paint on the cedar fence behind her catches his eye. A streak of bright sun gives the fresh dew on the grass a glitter effect. Summer is in full bloom, weaving a heavy blanket of heat around them.
"I just don't want you to forget anything," she whispers. Sunlight accentuates the soft wrinkles around her eyes and her graying blonde hair. Lily Hughes's smile still has a hint of youth when she fixes the zippers of his duffel—for the fifth time this morning.
"I won't."
"Like a toothbrush, or a sweater in case it gets cold."
The growth spurt Sebastian experienced in freshman year makes him a giant when he's facing her. Three years later, he has a good six inches on her. She stands on her tiptoes to hug him, for the third time in ten minutes. Sebastian rolls his pale brown eyes but squeezes her tight.
"Did you pack lots of underwear? I can't have you going butt naked for a month—"
Sebastian groans, unable to hide how mortified he is.
---
56% of 246
Sebastian considers joining the mayhem. He could collapse opposite Zach and sing the team's off-key version of "Young Volcanoes," led by Willie's very respectable strumming. The heat from the fire pit reaches him. Stars wink in the clear indigo sky. The sour flavor of cheap beer collects in his throat.
What kind of future captain wouldn't want to sit shoulder to shoulder with his troops? Sebastian's doesn't know. Are all teens this emo and undecided?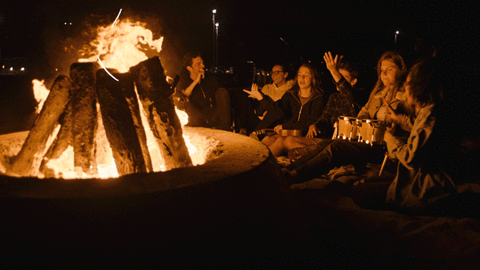 ---
BOOK REVEAL

Bloomington High School Lions' star goalie, Sebastian Hughes, should be excited about his senior year: His teammates are amazing and he's got a coach who doesn't ask anyone to hide their sexuality. But when his estranged childhood best friend Emir Shah shows up to summer training camp, Sebastian realizes the team's success may end up in the hands of the one guy who hates him. Determined to reconnect with Emir for the sake of the Lions, he sets out to regain Emir's trust. But to Sebastian's surprise, sweaty days on the pitch, wandering the town's streets, and bonding on the weekends sparks more than just friendship between them.
---
"To every LGBTQIA+ person who has questioned their place in life: You're strong. You're important. You're a lion. Let the world hear you roar." – Julian Winters
What first lines grabbed your attention this week?