The New Year is almost here and it's time for the End of the Year book tag. I found it @MyBookWorld24.
---
Are there any books you started this year that you need to finish?
Future Ex-Enemy is a super fun enemies-to-lovers story about two rival florists with opposing aesthetics. I'm half-way through. I love the shenanigans these two are up to.
Broken is book one of Heaven and Hell Club series featuring club owner Michael. Edward, his partner, has unfortunately passed away. Jag is a magnetic young man who popped up one day applying as a dancer. He has a mysterious past and a set of rules he tries not to break. This is angstier than the prequel, Unbreakable, which I reviewed here.
---
Do you have an autumnal book to transition into the end of the year?
Unfortunately we only summer and rainy season here. Seasonal reads below:
---
Is there a new release you're still waiting for?
The audiobook for this because I love how Tristan James' style works perfectly well with Layle Reyne's writing.
---
What are the three books you need to read before the end of the year?
---
Is there a book that could still shock you and become your favorite of the year?
I was surprised that not only did I, a sports-hating individual, finished this book and loved it, it's also the best book of 2019 for me.
Review here
---
Have you already started making reading plans for 2020?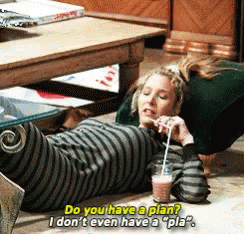 So not into reading plans because I never follow them.
---