FIRST LINES FRIDAY 56: A DILF, An Attention Whore and One Gloomy Donkey
"First Line Fridays" is by Hoarding Books and is all about the first line of a current/upcoming read. Friday 56 is a meme hosted by Freda's Voice, where you turn to page 56 (or 56%) in what you're reading a find a snippet that jumps out at you. The idea to combine the two came from Kat @ Here There Be Dragons"
I found this meme on The Writerly Way. And I'm doing this on a Thursday just to be difficult.
---
FIRST LINE
"FOR fuck's sake, Roger. Did you have to bring it along?"
I stared with distaste into the pram. Really, it was cramping our style. Mine, anyway; Roger was oblivious to the fact that some women in the park had zeroed in on him Terminator-style, their readings declaring him to be a total DILF. And Fran wasn't around to go all Sarah Connor on their arses if they went on the attack.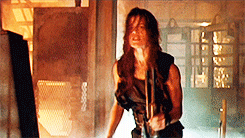 ---
pg. 56 of 297
"We don't know he's going to fuck me over."
"No," I finally conceded, ripping a Band-Aid open with my teeth. "We don't. But you've always been more of an optimist than me."
"Babe, Eeyore's more of an optimist than you." He took the Band-Aid off me and wrapped it around my finger.
"Eeyore's just a realist, and so am I."
---
BOOK REVEAL

After an eventful and sometimes uncomfortably public courtship, Simon Murray and Declan Tyler settled into a comfortable life together. Now retired from the AFL, Declan works as a football commentator; Simon develops programs with queer content for a community television station.
Despite their public professional lives, Simon and Declan manage to keep their private life out of the spotlight. Their major concerns revolve around supporting their friends through infertility and relationship problems—until Greg Heyward, Declan's ex-partner, outs himself in a transparent bid for attention.
Though Simon and Declan are furious with Greg and his media antics, they can't agree on what to do about it. Declan insists they should maintain a dignified silence, but both he and Simon keep getting drawn into Heyward's games. Simon and Declan will once again have to ride out the media storm before they can return their attention to what really matters: each other.
---
This is the second book of Tigers and Devils, a sports romance series featuring a footballer and a snarky artist. I really enjoyed the first book so I'm eager to see what Dec and Simon has been up to two years after.
And from the looks of things, a lot has happened starting with Simon's bestfriends, Roger and Fran have a baby! Grumpy Simon as an uncle? This I had to see.
---
What first lines grabbed your attention this week?