NEW RELEASE BLITZ: Stick to the Script by Lane Hayes (Excerpt & Giveaway)

Title: Stick to the Script
Series: Ace's Wild #13
Author: Lane Hayes
Publisher: Lane Hayes
Release Date: Dec. 17, 2019
Heat Level: 4 – Lots of Sex
Pairing: Male/Male
Length: 31k
Genre: Romance, Bisexual, Holiday, Age Gap, Weekend Romance, Gay Romance

Synopsis
Jamie is a wedding photographer in need of a break, and a sexy freelance assignment on the East Coast sounds like an intriguing getaway. He makes his flight to Vintage Ridge just before an epic storm wreaks havoc on holiday travel. But when his friend is delayed, Jamie finds himself alone at the bed-and-breakfast for the night with the owners' son…a hunky contractor with a wicked smile and a commanding presence. Not a problem. Jamie can handle light conversation with a ruggedly handsome man for a few hours. Maybe. If all else fails, he can read the script.
Wyatt loves remodeling old homes like his parents' B and B. Spending an evening entertaining their guest while he finishes up his project doesn't seem like a big deal, but Wyatt can tell there's something special about the nervous younger man. He suggests reading the racy script that accompanies Jamie's assignment to get his mind off the weather, but neither is prepared for what happens next. Their explosive attraction encourages them to bend the rules and stick to their own script…together.
PLEASE NOTE: For the first 90 days of this title's publication, all sales and page reads will be donated to PFLAG.
Excerpt
"Hmm. How do you begin?" I asked.
"Like I said, this is the lead-in scene. I'll probably set it in front of the fireplace. Those windows provide great natural light, and if it's cloudy tomorrow that's even better."
"Are they going to sit or stand?"
James jumped up abruptly and moved behind me with his hands spread like he was framing a scene. "Stand, definitely. I'll want the chairs out of the way."
I set my wineglass down then pushed the chairs and the small table aside for him. "How's that?"
"Good. That should work. Would you mind being a stand-in for a second?" He motioned for me to step toward the fireplace. "Move to your right. A little more. That's perfect. Damien is muscular like you. He'll probably wear jeans and a T-shirt."
"I can take my sweater off," I suggested.
"That's not necessary. I can—"
I slipped the garment over my head and tossed it over the back of the chair. "Does this help?"
James licked his lips and stared at my chest for a long moment without speaking. "Um…yes. Could you put your hand on the mantel?"
I struck a casual pose. "Like this?"
He closed the space between us and gently adjusted my elbow. "Yes."
"Where will Mark be?" I asked softly.
His Adam's apple slid theatrically in his throat as he inched closer. "Here."
The scene was set. Two long-term lovers had agreed to something they hoped would strengthen their bond. They'd introduced a new set of rules with a twist.
I didn't give a fuck about Damien and Mark, but James fascinated me. His quirky intensity appealed to me on a level I didn't really understand. Or maybe it was the implied element of danger. A sexy stranger didn't turn up on my doorstep in a storm every day. This felt bigger than us somehow. Like an opportunity we were supposed to take. And the hungry look in his eyes and the furtive glance at my crotch made it clear he felt this too.
"Then what happens?"
He cleared his throat before studying the page again. "I'll take a few pics to show Damien, um…taking control."
"How do you show that without words?"
"It's in the look. I might ask Damien to raise his hand, like he's beckoning Mark closer."
"Like this?" I hooked my finger, pleased when James closed the distance until we stood toe to toe.
"Yes. I'll probably take a few photos of him unbuttoning Mark's shirt and…"
"Like this?" I held his gaze as I undid the first few buttons on his oxford shirt.
Okay, I'd officially crossed a line. This was where he'd tell me to fuck off and back the hell up. I didn't think he would, though. He was wound so tight with need, he practically vibrated. The urge to pull him against me and stick my tongue down his throat was strong. But he had to give me the reins. I held my breath and waited for him to decide what came next.
James nodded. "Y-yes. But then he stops."
I stopped. I raised my hands, noting his unsteady breath when he opened his mouth and closed it…twice.
"Good call. If it were me, I'd tell him to undress himself. Slowly," I said in a huskier than normal voice.
"You would?"
"Yeah. It's a balance of power. It's given freely…with trust. He wants to please his lover and himself at the same time. Am I right?"
He licked his lips. "Yes. That's it. He'll tell him to take his clothes off. One piece at a time. He'll demand it."
I pulled the script from his hands, fixing him with a no-nonsense look before inclining my head meaningfully. "Unbutton your shirt, James."
"Me? What are you—what are we doing?"
"What do you want to do?" I countered. "Be honest."
"I…I…uh."
"Okay. I'll go first." I dropped the script on the side table, then brushed my thumb over his stubbled chin. "I want you."
"But you don't know me."
I flashed a pirate's smile. "You're right. That doesn't change anything."
Stick to the Script is part of a multi-author series of books that take place in the same fictional town. Each story can be read in any order. The connecting element in the Ace's Wild series is an adult store owned by Ace and Wilder. The main characters from each book will make at least one visit to Ace's Wild, where they'll buy a toy to use in their story! The only characters who crossover to each book are Ace and Wilder. And with various heat levels, there's sure to be something for everyone!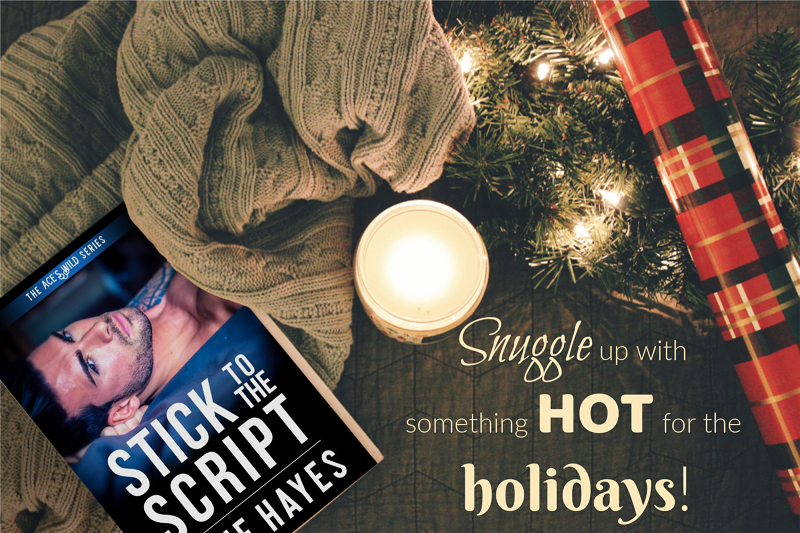 Meet the Author

Lane Hayes is grateful to finally be doing what she loves best. Writing full-time! It's no secret Lane loves a good romance novel. An avid reader from an early age, she has always been drawn to well-told love story with beautifully written characters. These days she prefers the leading roles to both be men. Lane discovered the M/M genre a few years ago and was instantly hooked. Her debut novel was a 2013 Rainbow Award finalist and subsequent books have received Honorable Mentions, and were winners in the 2016, 2017, and 2018-2019 Rainbow Awards. She loves red wine, chocolate and travel (in no particular order). Lane lives in Southern California with her amazing husband in a newly empty nest.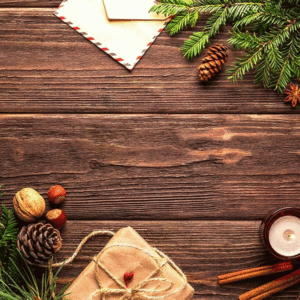 Giveaway
a Rafflecopter giveaway
https://widget-prime.rafflecopter.com/launch.js