THE JOY OF CHRISTMAS BOOK TAG
How's your weekend going everyone?
It's time for another Christmas themed tag. I found this tag on Prose & Pancakes. This tag was created by Samantha @ Sam's Nonsense.
Without further ado, here goes…
---
1. Anticipation: The Christmas excitement is real. What books are you most anticipating?
Some books I've been anticipating came out late this year.
Also there were some audiobooks I was super excited about that came out later in the year too.
---
2. Christmas Songs and Carols: What book or author can you not help but sing its praises?
For this question, let me talk about boys love mangaka. I have a lot of favorites. One of the best is Yamashita Tomoko. Her specialty is out-of-the-box storylines and rarely seen before in BL scenarios. Her stories always felt fresh and unique, usually going out of her way to turn a well-worn trope on its head. She frequently includes an important female character, sometimes as the main protagonist while the rest of her male characters get into trouble and fall in love with each other.
---
3. Gingerbread Houses: What book or series has a wonderful world-building?
My favorites when it comes to world building are the Jordans: Jordan Castillo Price and Jordan L. Hawk. They always make it seem effortless and organic, like I don't have to exhaust my brain picturing what's going on. At the same time, the worlds and the magic systems they created were very well-conceived set-ups that are so much fun to play with.
4 . A Christmas Carol: A favorite classic or one that you want to read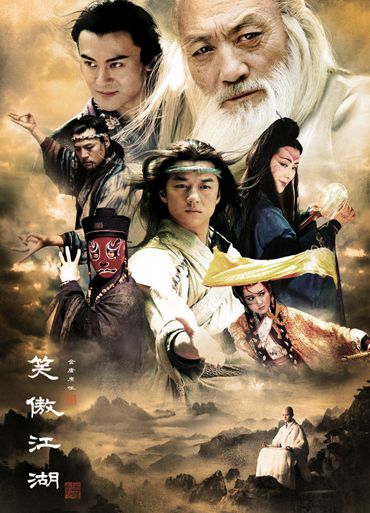 When it comes to classics, my usual answers are Alice in Wonderland, Maurice and Lolita. I don't know if Arabian Nights and Bulfinch's Mythology count but I love those growing up. I hardly read classics but I just to make this year different, I'm hoping I could read classic wuxia novels. I've always loved Chinese dramas based on Jin Yong's works. My favorite is the 2001 version of Xiao Ao Jiang Hu. The soundtrack is just as epic.
5. Christmas sweets: What book would you like to receive for Christmas?
I mentioned this before but I put Guilt|Pleasure comics on my Christmas wishlist for this year. They also have my favorite covers so that answers question #7.
---
6. Candles in the Window: What book gives you a warm fuzzy feeling?
I love TJ Klune not only for his funny, amazing stories but also for his happy, extraordinary queers. The How To Be series will always be special for me because it never failed to make me laugh and give me warm, fuzzy feels. Major points for the shining, confident ace characters.
7. Christmas Trees and Decorations: What are some of your favorite book covers?
I posted about my favorite book covers here.
I still can't get over how pretty these are:
---
8. Christmas Joy: What are some of your favorite things about Christmas and/or some of your favorite Christmas memories?
I'm not a Scrooge but I'm not much into Christmas either. I find New Year to be more festive. The holidays are a much needed time off from school or work and I always save my paid leaves for the two weeks I could go home to my hometown.
The other thing I liked about Christmas is wrapping gifts. This is my secret talent which nobody expects because I'm not the gift giving type. But I love spending time putting artsy touches on the wrapper.
---
Have you guys finish Christmas shopping yet? What books would you like to get for Christmas?