This is a rapid fire book tag where I answer the first thing that pops in my head. Borrowed from The Bibliophile Girl
E-Book Or Physical Book?
Physical books. They so much easier on the eyes, literally and figuratively
Paperback Or Hardback?
Paperback. I am not into hardback books. I know they'r pretty to look at but they're heavy and I hate dealing with the book jacket.
Online Or In-Store Book Shopping?
In store definitely. Online shopping has infinite choices but nothing compares to being surrounded by books. And smelling them.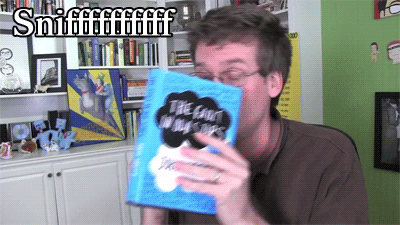 Trilogies Or Series?
Trilogies. Only because there are less books to wait for.
Heroes Or Villains?
I almost always go for the villains. They're more interesting and nuanced. I love finding out their backstories.
A Book You Want Everyone To Read?
Recommend An Underrated Author?
Claire Davis & Al Stewart. This writer duo writes some of the cutest, most heartwarming LGBT+ stories there is.
The Last Book You Finished?
Weirdest Thing You've Used As A Bookmark?
The edge of the bedsheet since I read in bed. Also, waterbottle that doubles as paperweight.
Used Books: Yes Or No?
Yes. I like the smell of old books. I also love discovering scribbles, notes and forgotten bookmarks inside used books.
Top Three Favourite Genres?
MM, mystery and fantasy
Borrow Or Buy?
Buy. I can't remember how many times I have contemplated not returning books to the library because I love them so much. So I just bought my own stuff
Character Or Plot?
Oooh, tough one. Hmm… maybe I'll lean towards plot because I hate that going nowhere feel.
Long Or Short Books?
Short and preferably gay. I lose patience for books that go and on.
Name The First Three Books You Think Of
Prisoner review here
How To Be A Normal Person review here
Where Death Meets The Devil review here
Books That Make You Laugh Or Cry?
Laugh. I hate the melodramatic
Our World Or Fictional?
Fictional, no contest there. Widdershins is calling me!
Audiobooks: Yes Or No?
Yes, definitely. I have always wondered how people can work with computers all day, go home, read and blog without getting their visions impaired. I need those audiobooks to give my eyes rest. Also, I love how the characters come alive in the hands of a great narrator.
Do You Ever Judge A Book By Its Cover?
All the time. As an avid reader of MM, I'd be the first to say that majority of the covers are cringe-inducing.
Book To Movie Or Book To TV?
Neither really. If pressed, I'd say TV has the better format to capture all the book's elements
A Movie Or TV Show That You Preferred To The Book?
Legally Blonde is way better as a movie than a book. I also like how the movie Like Water for Chocolates took almost everything from the book quite literally.
Series Or Standalones?
Standalones. Waiting for that next book always kills me.